HUMILITY - The quality or condition of being humble; imitate Jesus and Socrates. [Humility week begins here.
Click for this week's
Bliss Initiatives
.]
Before I get started on today's post I have some exciting news to share! Fresh on the heels of the wildly successful
guest post from Jingle
last week I have enlisted the help of another bloggy friend to comment on Humility. I asked the hubby if he was interested and he said, "Not my area of expertise." LOL seriously I actually picked someone who I think does have expertise. If you have ever been over to
BLissed-Out Grandma
, aka Nancy's blog you know what I mean. She has a grace and kind welcoming way about her and then you read some of the
things she has done in her life
and you start thinking, "Damn, I just want to be her!" Truly you are in for a treat tomorrow.
A couple of days ago I said it was time to consult an expert on humility. Jesus is the expert I have chosen. Ben Franklin picked him as someone to model his behavior on so that alone would convince me he is a good choice but I have my personal reasons as well. Yesterday I let you know about my extensive study and reflection on him and my personal conclusion that he was likely no more or less human then all of us but no matter if you consider him an interesting historical figure or the actual son of God he still provides an excellent example of a humble life.
My absolute favorite example of Jesus' humility is pictured here:
For those of you who don't know Jesus' story in much detail, here we see Jesus washing the feet of his disciples mere hours before he is going to be taken into custody and hung from a cross to die. At this point in time Jesus knew he likely wouldn't see any of these people again and even though he wa
s their leader he took time to wash their feet. Think about that. Could you imagine any of our world leaders washing our feet? Particularly one who was pretty certain they were going to meet a firing squad in the morning?
It is truly remarkable. Even in the last hours of his life this man choose to teach humility. In his time it was customary for disciples to wash the feet of their leaders so it was quite shocking for Jesus to use his own clothing as a towel and to invite his followers to have their feet washed. The story as told by John,
13:1-17 in the Bible, shows that Peter, one of Jesus' followers, did not want Jesus to wash his feet. It didn't feel right to him. This was exactly the humility point Jesus was teaching in this moment.
No person no matter their stature should be exempt from doing what is needed. Any lowly job that fulfills a need is worthy of your attention. Carry this insight over into modern life and think about the things you are not willing to do. You see a piece of garbage in the parking lot at the grocery store. Do you pick it up? You are a citizen in this town. You even like a trash free parking lot but I would wager a guess that most of us wouldn't think about picking it up. "I don't want to touch it. There are people who work here who can do it." we think as we step over it. Imagine the difference if we all took full responsibility for the world around us. If Jesus were here he would pick it up.
Looking at it this way Humility seems rather simple.
Humility equals do what is needed.
I actually think I can do that. Of course I'll have to confront my own self interests all the way... is it convenient for me to do it? Will anyone notice, in a good or bad way, if I do it? Do I want to do it? Gosh, it may not be that easy after all but, at least for today, if I see a piece of trash in a parking lot I will pick it up.
Next Post: Eating Humble Pie by Blissed-Out Grandma
********
And now, perhaps in direct contradiction to the humility I am discussing, I have decided to jump in and try a thing called Friday Follow to shamelessly promote my little blog! If you are interested in finding fun new blogs and sharing your little piece of cyberspace why don't you join us!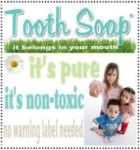 My 13 bliss virtues: joy, order, creativity, passion, whimsy, serenity, inquiry, community, romance, gratitude, moxie, humility, surprise